From a storied royal family to a myriad of beloved stories, the city of London is rich with culture and history to be explored. Whether you are planning a trip or just looking to indulge in a little armchair travel – we have the perfect book to guide your journey!
Check out some of our newest London travel books, and see at the end for all our titles that will inspire your next exploration of London.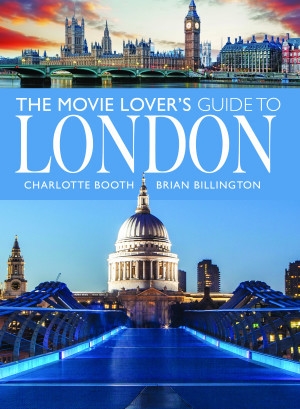 The Movie Lover's Guide to London
by Charlotte Booth and Brian Billington
White Owl Books
London has been a draw for filmmakers for decades, and this book guides you through the locations, in the shadow of some of your favorite movies. Take a tour by movie, go on a movie pub crawl, a leisurely stroll through cemeteries with connections to the movies or create your own tour by postcode. This book will allow you to visit new parts of London but with the familiarity of a well-loved film. With more than 500 movie locations from 91 films covering more than six decades of movie making and more than 100 images, this book will have something for everyone and will show you London in a new, sparkling, glamourous light.
Walking Literary London
by Stephen Browning
White Owl Books
In this book, literary London is presented through its authors and literature: William Shakespeare, Andrea Levy, G.A. Henty, Geoffrey Chaucer, P.L. Travers, Samuel Pepys, Sherlock Holmes, Charles Dickens, Una Marson, Joe Orton, John Keats, Percy Bysshe Shelley, Phillis Wheatley, Abdulrazak Gurnah, Katherine Mansfield, Harry Potter and Samuel Selvon to name just a very few. The text takes the reader on a series of walks, each of which is original and unique, the result of twenty years' exploration of this wonderful city by the author. Detailed maps have been specially commissioned. The text is accompanied by over 80 original photographs taken by the author.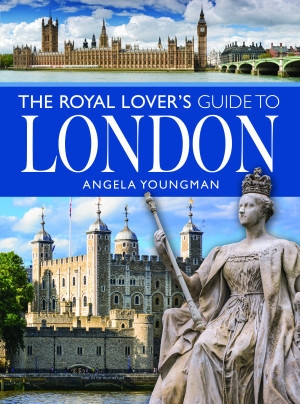 The Royal Lover's Guide to London
by Angela Youngman
White Owl Books
Thousands of people come every year to see the stunning places associated with the Royal Family, to watch spectacular ceremonies like Changing of the Guard, The Trooping of the color, or simply to explore the history and heritage of Royal London. Royal London highlights everything from Westminster Abbey, the site of coronations and weddings to the Victoria & Albert Museum and Horse Guards Parade. Discover where the Duchess of Cambridge danced with Paddington Bear, where the Duke and Duchess of Cambridge together with Prince Harry dueled with wands, the bakery popular with Meghan, Duchess of Suffolk, an apothecaries garden of which the Prince of Wales is patron and some of Princess Eugenie's artistic venues. Discover London from a royal perspective exploring the shops, places and venues linked to modern royalty.
See more books to help you explore London here!
The Royal Lover's Guide to London
The Movie Lover's Guide to London
The Architecture Lover's Guide to London
The Book Lover's Guide to London
On the Trail of Sherlock Holmes
On the Trail of Jack the Ripper
The History of the London Underground Map
A Photographic Journey Through the London Underground